Welcome to the Wiki
Mitchell Van Morgan Wikipedia is the Mitchell Van Morgan encyclopedia that anyone can edit, and we need your help!
We chronicle everything Mitchell Van Morgan, which is a show that follows Mitchell, an Autistic Afro-Latin American teenage comicbook artist, which mostly follows Mitchell's adventures in the city of Raleighopolis. These typically rely on Mitchell's abilities to allow him to progress through the series, typically in the city of Raleighopolis with Mitchell as the series' main character and main protagonist. He is often joined by his sidekick/best friend, Gavin, and occasionally by other members of the Mitchell cast. The series have simple plots, typically the franchise centers on Mitchell who battles the series' main antagonist, the evil Doctor Marquessa, a mad scientist. And Save the world from Marquessa's evil world domination. The franchise has spawned more than 200 games of various genres and series, whose adventures have captivated fans for 22 years!
Over the years the franchise has covered comic books, movies, numerous video games, and much more.
We are currently editing 453 articles and hosting 1,239 images, with 5,821 edits being made in total. We are the go-to place for all things Mitchell Van Morgan!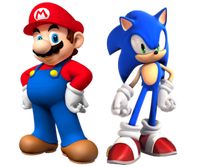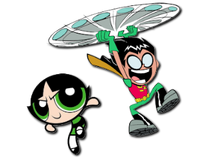 de:w:c:mvmboard fr:w:c:fr.mitchellnews it:mitchell encyclopedia es:Mitchell van Morgan nl:w:c:nl.mitchellvanmorgan pl:w:c:pl.mitchellpedia ru:w:c:ru.mitchell cy:w:c:cy.mitchell van morgan zh:w:c:zh.mitchellvanmorgan ar:w:c:ar.mitchell id:w:c:id.mitchell pt-br:w:c:pt-br.mitchell van morgan tr:w:c:tr.mitchell jpn:w:c:tr.ミッチェル
Latest activity
Photos and videos are a great way to add visuals to your wiki. Add one below!
Community content is available under
CC-BY-SA
unless otherwise noted.